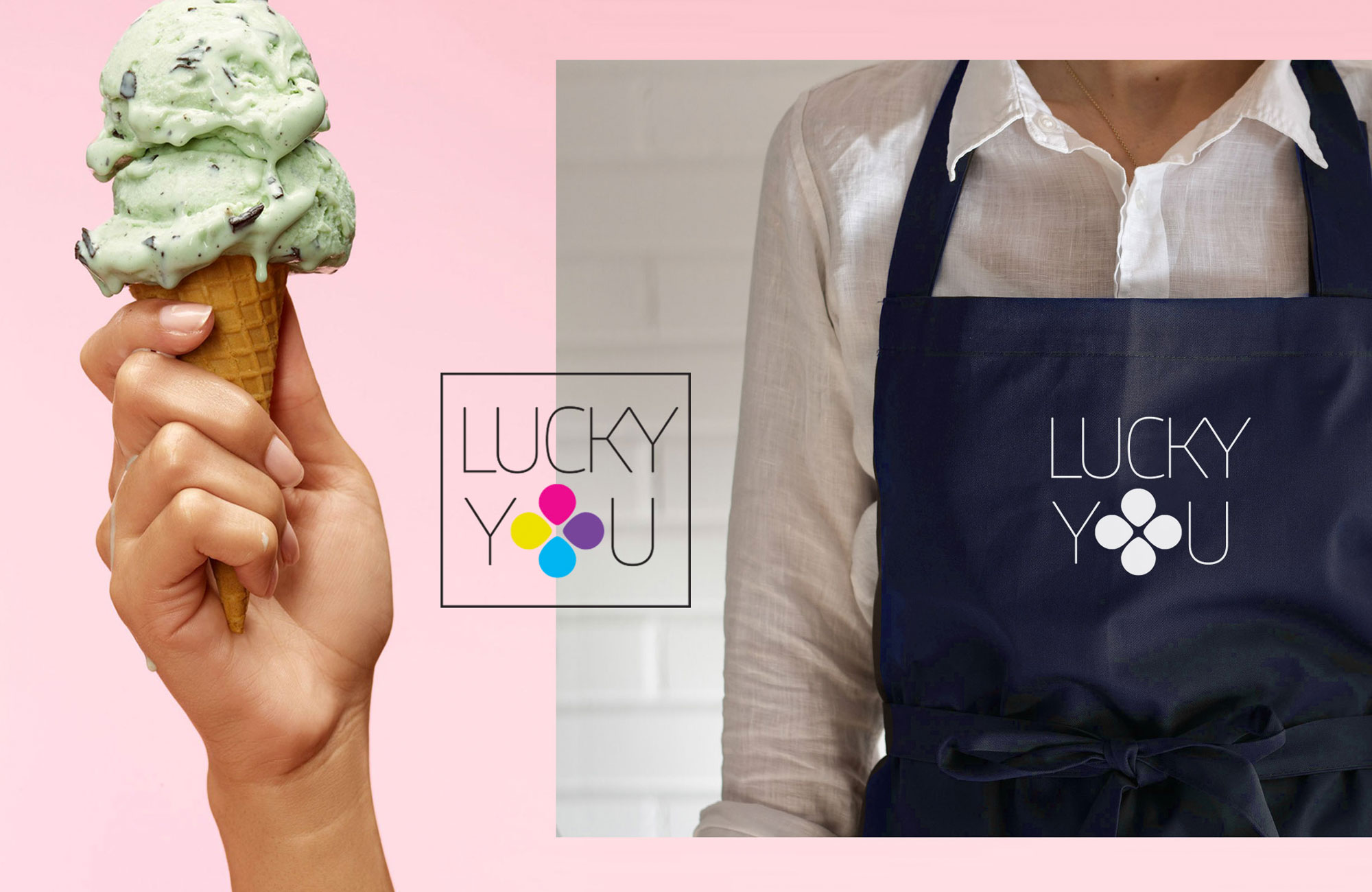 Brand strategy, visual identity and messaging platform for LUCKY YOU, nail salons.
The salons are in Moscow, Russia, and the naming is very catchy, playing with the double meaning, considering translation. The word "lucky" means "nail polish" in Russian. So the logo design was determined starting from the first briefing meeting.
The letter "O" in YOU we have transformed in nail-shaped four leaf clover. While the font is very feminine and thin.
The four coloured palette gives us an opportunity to use different colors in the identity range, including the interior and the original packaging design.